Lease-ups. Those critical, complicated, pre-leasing periods when you're tasked with getting your newest building to stabilization ASAP. From construction to marketing to pre-leasing, there are a variety of competing priorities, all happening on a fast timeline.

So how do you run a successful lease-up? The short answer: it depends on your building and your goals (keep reading for the long answer). We sat down with multifamily lease-up experts from Bozzuto and (formerly) Greystar to get all the tips so that you can nail your next lease-up with confidence. In this post, we'll provide 13 actionable tips that you can start applying to your current or next lease-up.
1. Set goals and benchmarks before you do anything else.
Your goals and objectives should be your starting point during the lease-up process. It goes without saying that the ultimate objective is to reach stabilization, which is usually defined as a 95% occupancy rate. But there are multiple other benchmarks and KPIs that your team should track along the way.
Here are a few to consider:
Number of leads (per week, per month)

Number of tours (per week, per month)

Tour conversion to lease

Occupancy rate

Rental rate

Concessions

Revenue
By regularly monitoring your progress against these goals, you'll be able to adjust your strategy along the way and, ultimately, maximize your performance.
2. Define (and learn about) your target audience.
We can't stress this one enough. Audience is everything.
Residents are real people with real interests, hobbies, and lifestyles. They're looking for a building that aligns with all of those things and more. Take the time to learn about them because it'll impact your ability to position your building as a place that they can call "home".
Get started with some of these questions:
Who is your target audience?

What are the demographics?

What activities do they enjoy?

Where do they hang out?

Which social media platforms do they use?

How do they like to communicate?

What do they want out of their living space? Their community?

How does your location interact with demographics?

Is your building near a school that might attract families?

Is your building near an office that might attract professionals?
Don't stop there: take what you learn about them and apply it to your marketing strategy.
By understanding your ideal resident, you'll have the knowledge you need to communicate with them in the right place, at the right time, and with the right message. This is all critical to lead generation.
Audience insights can inform:
Content you produce

Channels or platforms you select

How you position your units, amenities, and location
For example, if you know that most of your audience is more active on Instagram than Facebook, then align your marketing strategy to include Instagram as a primary channel for organic posts or paid ads.
However you do it, make sure you get clear on who you want in your building and find ways to target those individuals.
3. Be conservative when projecting construction timelines.
Unit delivery and construction timelines are two of the biggest lease-up challenges. And what's worse is that they're both out of your control.
When looking at construction timelines, be conservative and assume there will be delays. Doing so could help you potentially avoid any timeline conflicts with future residents, like when a unit won't be finished until after a future resident's move-in date.
4. Stand out from your competition with excellent customer service.
While living spaces and amenities contribute to the tenant experience, sometimes unit finishes or luxury amenities are indistinct from building to building.
This is where your team can give you a competitive edge with superior customer service. A prospective tenant may not remember exactly which amenities you had compared to another building they toured, but they'll remember how your team treated them and made them feel. That can go a long way in setting your building apart from the competition.
5. Make your team's happiness and engagement a priority.
Burnout is common during lease-ups. Everyone's working on all cylinders with heavy workloads and aggressive timelines. Needless to say, all of this pressure can create a stressful work environment.
Prioritize team engagement to raise morale, reduce turnover, and maintain strong performance against your goals.
How do you keep them going?
Celebrate all wins, big or small

This could be anything from signing one lease to celebrating occupancy milestones at 30%, 50%, 80%, and so on.

Maintain positive working relationships

Create opportunities for your team to connect outside of work

Communicate constantly

Encourage respect and listening
Remember: a happy team makes for happy residents.
6. Hold weekly meetings with every department in the room.
That includes sales/leasing, maintenance, assistants, concierges, and anyone else who is part of the lease-up team.
Lease-ups are massive projects and require a coordinated, all-hands-on-deck effort. Getting all of these folks in the same room creates:
Clear lines of communication

Collective awareness of project progress

Increased collaboration

Diverse perspectives for brainstorming and problem-solving


7. Hyperfocus on community building, resident engagement, and resident retention.
Resident engagement directly impacts resident retention. In fact, when a resident has at least one friend in the community, their likelihood to renew their lease increases by 9% (and continues to increase as the number of friends increases).
Being in a lease-up is advantageous because you have the opportunity to start engaging residents from the very beginning. Whether it's a welcome gift, a resident event, or a discount at a nearby restaurant, creating a community in your building will ultimately increase your retention rate (and your bottom line).
Resident engagement = resident retention = NOI growth.
The key to getting started on this is to create opportunities for residents to meet each other. If you're having a hard time balancing community building with other priorities, then lean on tools that allow for resident-led engagement.
Whether you have a resident engagement tool or not, you have to create opportunities for neighbors to meet each other. Which leads us to Tip #8.
8. Make resident event planning a requirement, even if the events are small.
Events don't have to be big to be impactful. If you're pressed for time or resources, "Grab N' Go"-style events are beneficial because they don't require your team to be present. Set the goods out. Notify your residents that there's a treat for them in the lobby. Voila.
Some quick examples include:
Breakfast sandwiches

Donuts

Mobile coffee cart

Candy/sweet treats

Water bottles

Granola bars or snacks
Amenities not open yet? This is your chance to get creative.
Dog park not open: Host a "yappy hour" in the loading dock

Gym not open: host an outdoor yoga class somewhere in the neighborhood

Business/co-working area not open: work with a local coffee shop to get residents a discount on coffee so they have somewhere new and fun to go
Don't let time or budget keep you from giving your residents opportunities to share experiences with each other. They'll benefit from meeting their neighbors. You'll benefit from the engagement you create.
Remember: Resident engagement = resident retention = NOI growth.
Here are a few real-life examples of Grab N' Go events:
9. Set rules and guidelines for the resident community at move-in.
Community building takes effort. While you want to maintain a customer-centric approach with your residents, you also have to deal with the realities of managing a building.
Set expectations with residents when they move in about rules, where amenities are located, how they should interact with other residents, etc. Not to mention, the building is still under construction and "new" doesn't mean "perfect". Elevators may break, fire alarms may go off, or amenities may not be ready to use.
Being proactive in communicating guidelines helps manage expectations from the get-go.
10. Equip yourself with the right tools.
Tools go a long way, and there are a few you should have for any lease-up.
Shared drive for team collaboration
Examples are Google Drive or Microsoft teams.
Most companies have a system like this in place, but if you don't, we recommend signing your team up for one ASAP. Having a central hub for important data and information will keep you organized. Also, take advantage of features like live documents with collaborative editing capabilities for seamless teamwork.
Design tool quick and easy content creation
"Canva is a design lifesaver," said everyone, ever.
Canva is a free design tool that makes creating flyers, bulletins, announcements, newsletters, and social media posts easy. You can start with a free trial or upgrade your plan for additional features.
Either way, make sure your teams have a design tool that's easy to use so they can crank out whatever collateral they need and then get back to focusing on the residents.
Community building app for resident engagement
Yes, Cobu is a community-building app, but we believe in signing up for ANY tool that can help you build a stronger sense of community among residents.
Again: Resident engagement = resident retention = NOI growth. Community building is how you get there.
11. Maintain consistency on all fronts from lease-up through stabilization.
Stabilization is the ultimate goal of any lease-up. But when your building reaches that 95%-ish occupancy level, that means there are a lot more people to engage.
To keep the positive momentum going, we recommend:
Continue to set goals and benchmarks for the team

Get creative with events by constantly looking for inspiration

Greet customers and residents as if it's their first time walking through the property

Be proactive with maintenance as the building starts to age
12. Start your marketing campaign 4-6 months before your first move-ins.
Time is "of the essence" during a lease-up, especially related to marketing. Kick off your campaign a few months in advance to start building your online presence and reputation.
Here's how you can get started:
Outline your marketing objectives and goals

Know your audience (Tip #2)

Setup your Google Business profile

Create a website for the property

Develop an ongoing newsletter for people to provide their info and stay in touch

Locate your property imagery

Whether it's renderings or professional photography, make sure you have good imagery.
13. Keep clients/ownership engaged through timely, informative reporting.
Clients want to know how the lease-up is progressing, and they're going to have questions about performance. Provide your clients with information proactively so you can spend more of your time on high-impact tasks and not answering their questions.
Try giving them:
Daily leasing reports at the end of the day

Weekly leasing reports

Weekly calls
Conclusion
Lease-ups are challenging, but also exciting and rewarding. By being proactive, organized, goal-oriented, and resident-focused, your next project is sure to be a success.
One last time: resident engagement = resident retention = NOI growth.
---
Lease-ups are challenging.
We have a community-building process that helps regional property managers:
Build strong resident communities from lease-up through stabilization

Meet changing client demands

Fill unit vacancies faster

Reduce high on-site team turnover



Learn how other regional managers are driving the innovation and results their clients need.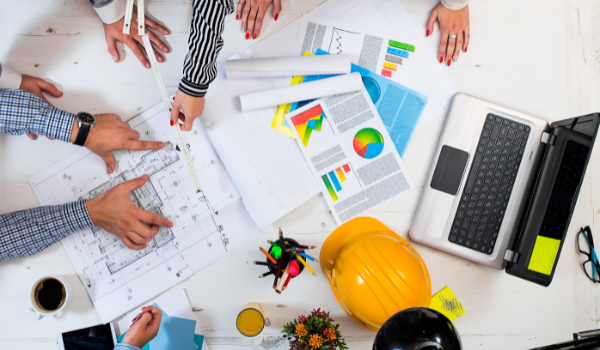 Lease-ups. Those critical, complicated, pre-leasing periods when you're tasked with getting your newest building to stabilization ASAP. From...
Read More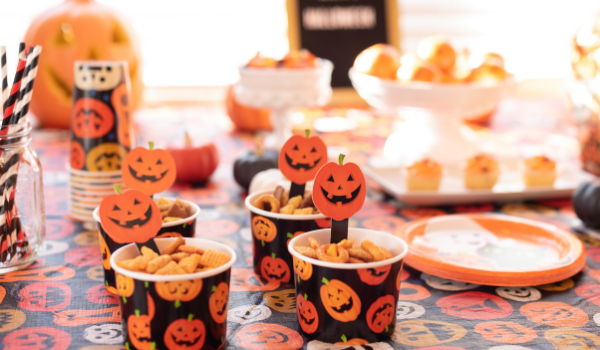 Cobu:

Oct 14, 2022 3:59:14 PM
October: the time of sugar, (pumpkin) spice, and everything nice. With the new month comes new opportunities to engage your residents with fun,...
Read More