CASE STUDY
The Sudbury
by Bozzuto
Developed by HYM Group and managed by Bozzuto, The Sudbury is a 286-unit, Class A multifamily property featuring breathtaking views and unprecedented luxury living in downtown Boston.
Leah Cataldo, Regional Associate at Bozzuto, led The Sudbury's lease-up in 2020 alongside her team. She brought on Cobu as a tool to drive resident engagement, following Bozzuto's commitment to superior resident experiences.
0

%

Adoption Rate (as of July 2023)
0

%

Community Engagement Rate (as of July 2023)
0
Resident Events (last 9 months as of July 2023)
Bozzuto at a Glance
Founded in 1988 in the United States, Bozzuto is a valued Cobu customer that strives to enhance residents' lives through a commitment to outstanding service and the details that create exceptional living experiences. Bozzuto was recognized as the #1 Property Management Company based on resident ratings and reviews for seven consecutive years.
When starting to lease up The Sudbury, Leah was working within the context of a declining rental market, COVID pandemic, and other external headwinds. Despite those challenges, Leah was determined to drive a superior resident experience that exceeded expectations when moving into a leading-edge property like the Sudbury. Leah partnered with Cobu to take advantage of the platform's resident engagement features that build community. With Cobu, Leah increased leasing velocity, helped build The Sudbury's online reputation, and created a thriving resident community.
The Challenge
Before Cobu, Leah didn't have a resident engagement tool.
No stranger to lease-ups, Leah knew the path to stabilization would be rough. She needed a solid team and innovative tools to bring this community to life with her client, HYM Group.
Driving occupancy was her main goal. But she knew she would need to save her team as much time as possible with their workload. Leah also understood the critical importance of giving residents a way to connect with each other as occupancy grew. A platform for rent payments, maintenance orders, and manually-moderated chat boards wouldn't cut it.
"Cobu really helped us with community engagement. Getting that kicked off at the beginning of a lease-up is really important for resident engagement, and making sure that you're setting the expectation that everybody should sign on to [Cobu] ... That is something that I would use in my lease-ups going forward."



-Leah Cataldo, Regional Associate, Bozzuto
The Solution
Cobu helps on-site teams engage residents without adding to their lease-up workload.
Cobu and The Sudbury's relationship began when Bozzuto partnered with Cobu to build community and drive engagement among their residents. Leah was excited about the platform's ability to let residents connect online, answer each other's questions, and welcome new residents. She also found Cobu's dashboard helpful as a central location to engage residents and get data insights about the community.
Launching with Cobu was simple. It only took 1 hour to provide basic info about their community, and Cobu handled the rest. From kickoff campaigns to ongoing engagement, Cobu's team ensures a successful, well-supported launch.
"We started our lease-up with Cobu, and to have a positive space for residents to go and meet your neighbors is something that I would use in any lease-up I ever do in the future. It builds engagement, it builds camaraderie among the community, and it's also something that is going to help you with your retention."



- Leah Cataldo, Regional Associate, Bozzuto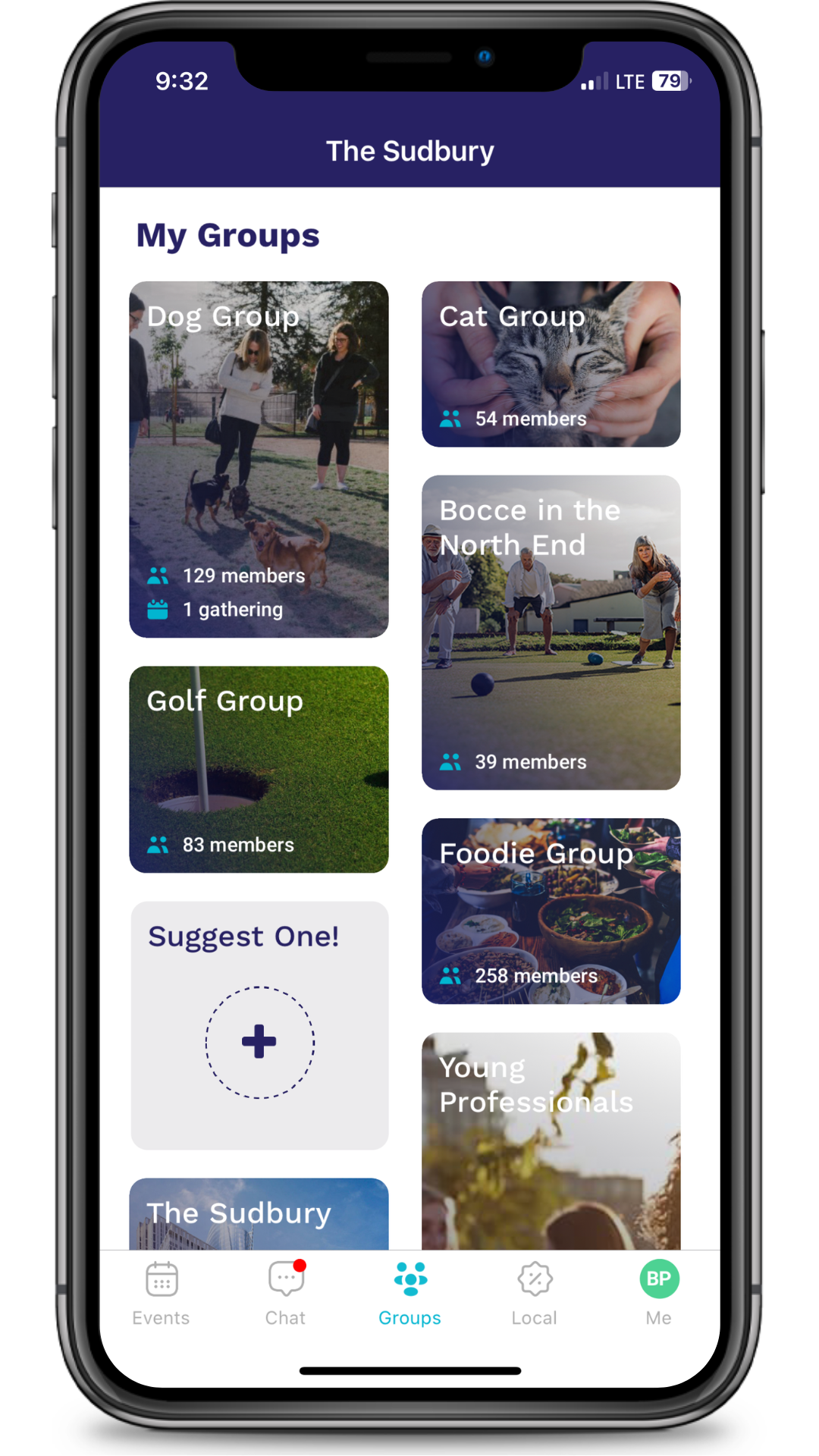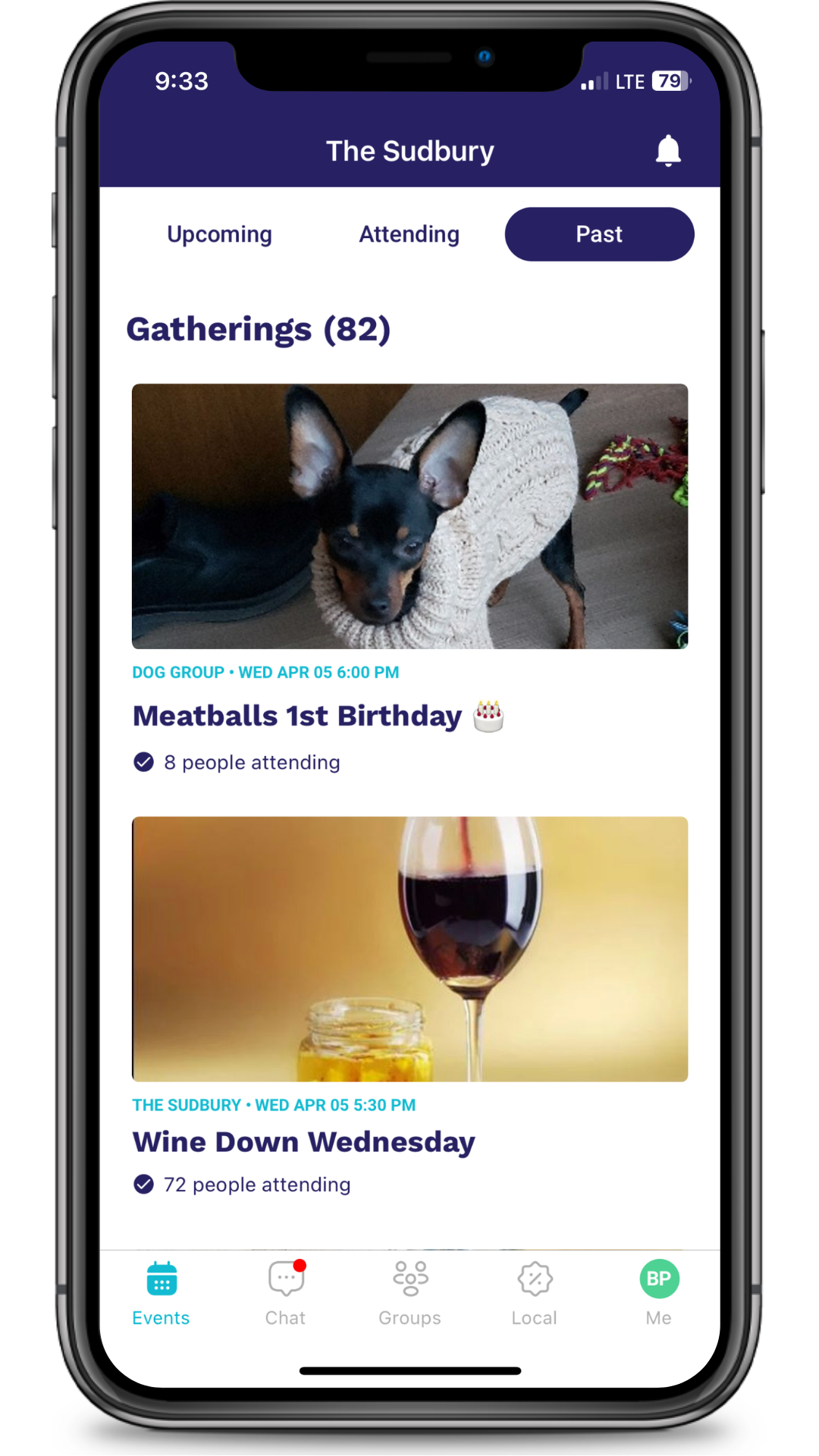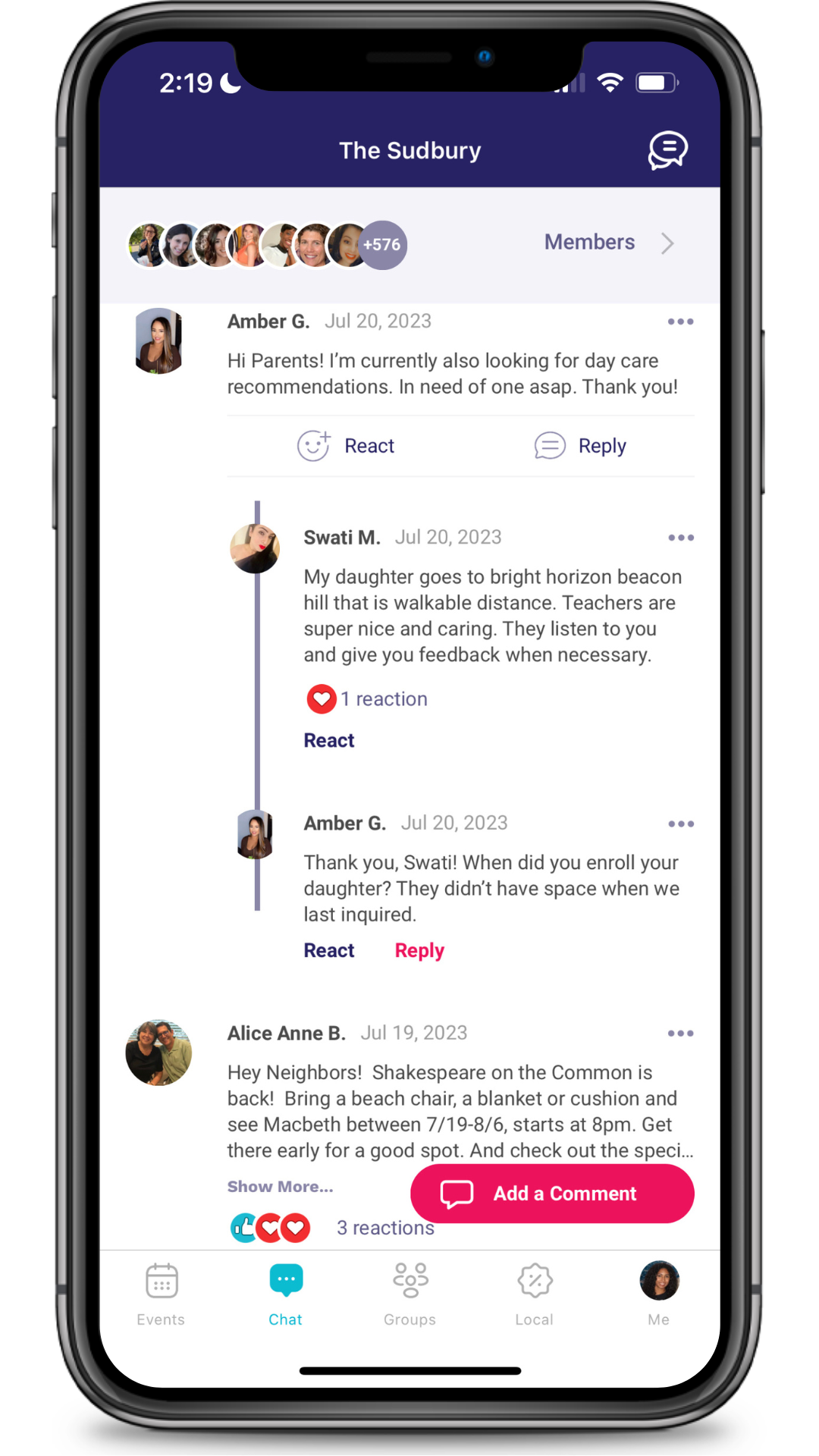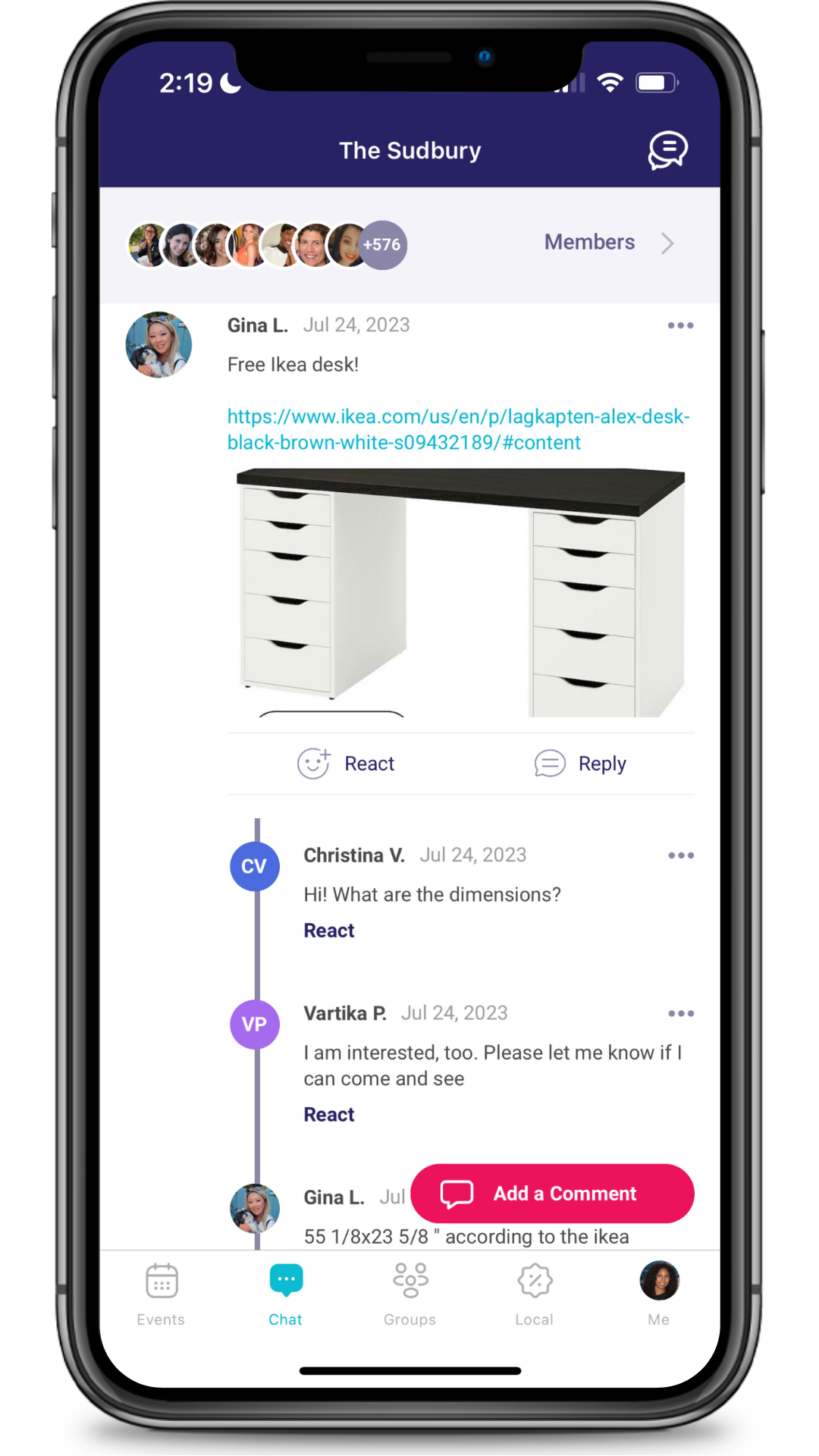 Key Results
The Sudbury drives resident engagement through a fully-moderated platform.
Cobu's resident engagement features helped the Sudbury build a strong sense of community. Now, residents could connect with neighbors in discussion boards, and interest groups, even hosting their own events. All in a platform with 24/7 moderation by a toxicity and profanity filter. For on-site teams, event promotion was much easier, and RSVPs helped them optimize event budgets. All while activating spaces that HYM Group had thoughtfully constructed.
More importantly, the team now had a way to gather data in Cobu's centralized dashboard. Polls, online review generation, and comment sentiment all prove valuable in learning what residents want out of their living experience.
This left The Sudbury in a stronger position to drive resident engagement and increase lease renewals going into Stabilization.
The Future with Cobu
Cobu is an integral part of how residents enjoy their experience living at The Sudbury. Since then, new supply has entered the downtown Boston market. But The Sudbury continues to stand out from the competition through amazing amenity spaces, and impactful experiences offered to its residents. Residents continue choosing The Sudbury as their place to live with confidence and excitement.